ATTENTION!!!
CHANGE OF VENUE FOR WEEKDAY SKETCHERS
THE FORD FOUNDATION BUILDING IS CLOSED FOR RENOVATION!!
THE WEEKDAY SKETCHER WILL MEET AT GRAND CENTRAL TERMINAL
Fortunately we live in a city with endless possibilities for sketching. Since we can't get into the Ford Foundation we will meet at Grand Central Terminal ....where else but under the clock in the middle of the main hall. Since we can't sketch the greenery of the woodland setting at the Ford Foundation, we will challenge ourselves with the heavens! That being the ceiling of the main hall....or anything else you would like to capture in your sketchbooks.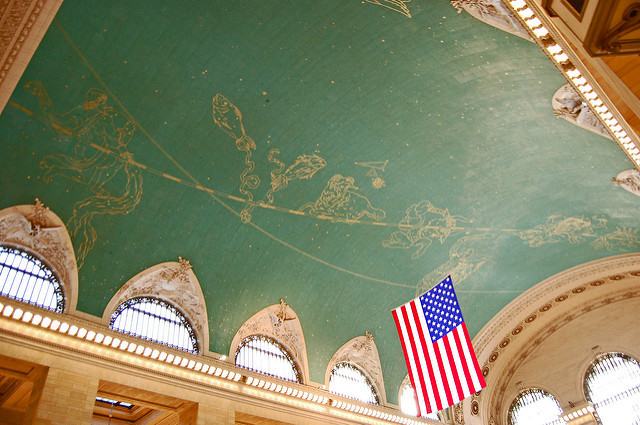 TIME: 10:30 AM
LOCATION: GRAND CENTRAL TERMINAL
MEETING SPOT: CLOCK AT INFORMATION BOOTH.
Looking for us? Call or text Raylie at 20-1978-6387